FREE SHEET MUSIC "HE IS THE CHRIST"
Written by: Laura C. Cope          Arranged by: Shane Mickelson
Laura_cope_He_is_the_christ_Sept_27 – Score
Laura_cope_He_is_the_christ_Sept_27 – Piano
Laura_cope_He_is_the_christ_Sept_27 – Violin I
Laura_cope_He_is_the_christ_Sept_27 – Violin II
Laura_cope_He_is_the_christ_Sept_27 – Viola
Laura_cope_He_is_the_christ_Sept_27 – Cello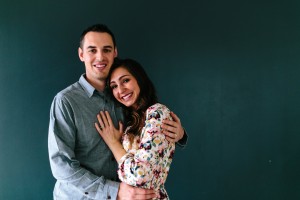 We are the Copes! Thank you for listening to and loving our song! When we got it all recorded, (my husband  sang the voice of Christ)– I was terrified to share it and sat on it for two months. So many doubts and fears— finally, I came to the conclusion that it didn't matter if everyone hated it. God had given me a gift, a gift that would share more light into the world. So I mustered every ounce of courage I could, and shared it.
What I wasn't prepared for was all of the LOVE you have shown. As I read all of your kind comments and watched so many shared it on social media I was overcome (Thank you and please, please continue!). God is good. If you suffer with self sabotage like me, put it aside. Don't talk yourself out of putting your light out there. We all NEED it. Once I made up my mind to share the song, I e-mailed my friend who had been so kind and encouraging and said…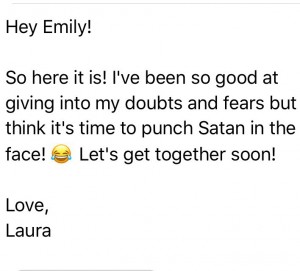 It felt good to figuratively punch Satan in the face! He tries really hard to mess up my life! And judging by the response of all of you, I know why he was working so hard on me. This won't be the last time I feel doubt and discouragement— but I like to think that every time I take a small step in the right direction, he has less power to influence me. What is the adversary holding you back from doing? When a thought is from God, it says— "You can, you will, I am with you" Focus on those positive uplifting thoughts. Punch Satan in the face!
I have a friend who read my instagram post about sharing the song (on my personal page) and she said,
"The adversary always wants to hold the most beautiful parts of ouselves back, keeping them inside so no one else can gain from our light and love. It's so hard to push through, but it is always worth it. It is beautiful and worth every scary feeling to get it to us."
-@katero27 <3 (Thank you Katelyn for your wise words!!! Amen sista!)
Maybe you struggle with 'naysayers' who want to put you in a box and say, "This is who you are, this is what you should do, and who do you think you are to do something like THAT?" People who "just want what is best for you." The fact is, God wants YOU to know what He wants you to do. It will not always be what everyone else does. In fact, it might be totally different! Knowing your divine destiny can be hard to figure out, God will let YOU know. So listen to Him first. God to Him in prayer and the scriptures. Get your answers from Him before you give weight to what others might say. Pray for the courage to do what God needs you to do. — I have come across naysayers by the handfuls in the last four years of this blogging journey. But in the end, one of my favorite scriptures sums it up best:
"Did I not speak peace to your mind concerning the matter? What greater witness can you have than from God?" D&C 6:23 (What is D&C? Go here.)
So if God tells you to do it, then do it. Don't wait around for everyone's approval (like I was trying to). Don't wait until everything's perfect (it never will be). Just do it.
Okay, off of my soap box and onto the main exciting part!
My Dream
 My dream is for my song to be shared across the world among all people and religions. I don't care one bit if I get any glory, or make a dime— I just can't deny the peace that this song brings and I want to bring that peace into the lives of as many people that I can. I want to help the world to feel the light of Christ and the love of God… that they too can get through hard things with Him by their side.
So enjoy the free sheet music— the score, and all of the parts. Yay!
Please share your performances with me! Nothing would make me more happy to hear about it and even see video of the performance!
ALSO, if you feel so inclined, PLEASE DONATE to our fund to create a music video for "He Is The Christ". Every penny will go to the production of a video with beauty to match the words of the song. If you have ideas, please send them to me! I would LOVE to hear! Our plan is to post the music video on YouTube for others to enjoy.
Donate Here: paypal.me/HeistheChrist
I have written 4 more songs in the last couple months and I can't wait to share them with you!
I love you all!
14 Ye are the light of the world. A city that is set on an hill cannot be hid.
15 Neither do men light a candle, and put it under a bushel, but on a candlestick; and it giveth light unto all that are in the house.
16 Let your light so shine before men, that they may see your good works, and glorify your Father which is in heaven.
 *A very special thank you to Shane Mickelson at MickelsenMusic.com for his talent in arranging music!
Share This: