As hubby and I now have our own little family, this is a very important tradition in our home. It is the perfect way to center Christmas around Christ and give Him something for his birthday.
As long as I can remember, my family has always had the same Christmas Eve tradition. We gather together for a wonderful meal, read from Luke 2 as we act out the nativity story, and then we end the night with our stocking for Jesus.
Jesus' stocking is full of notes, love notes to Him, gratitude to Him, and things that we will promise to give Him in the coming year.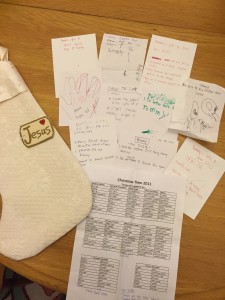 One of our favorite things to do, is read through our past notes and see if we have followed through on our promises. It is so fun to see the tiny hands that have been lovingly traced when kids were too small to write or talk, and the things that were important to them in past years. These notes are little treasures that I am certain will warm my heart forever and will document the spiritual growth and progression of our family.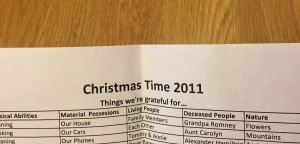 May the greatest blessings be yours this year as you focus on the Savior and make Him the center of your life and family. Merry Christmas and much love to you and yours!
XoXo~
Laura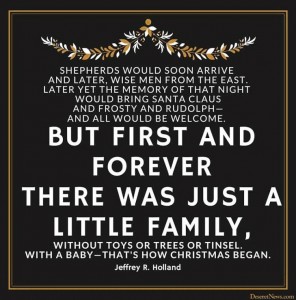 ---
What are your favorite Christmas traditions?
Share This: