A little personal, but here goes…
It's a New Year
I love the new year and fresh starts with new possibilities. I love knowing that I have the ability to change my life and become better every day. If there is one thing I have learned in the last few years, it is to welcome change. Change can be so hard, but it always brings growth, possibility, and struuuuuggle, AND humility.

This last year has been a "NEW" year for us. New state, new city, new (old) house, new school, my husband's new position starting his second year of residency (first year in dermatology), new friends and acquaintances, and new opportunity to be closer to family. 
Thank You
Blogging has been very low on my priority list for a while due to well… moving, four kids, a husband in medical residency, and my desire to keep my family first. Truthfully, at this stage in my life, you know, the "thick in the trenches of motherhood" stage— my family NEEDS me and often I just don't have a lot left to give. You know? Like brain power, and stuff?

I am so thankful for all of you! The love and the friendships that I have found via this little space and on social media is a fun and crazy thing. There are so many good people in this world! Every day I live, I realize that more and more. The last couple years on this blogging journey have brought a steeep learning curve, ignited some hard and scary decisions, tons of growth and changing… and man, I still have A LOT to learn. But in the end through all of the struggle, it seems like things always work out for the better.
When I Started This Blog..
It was October 2014. I had three little little kids and we were traveling around the country (living in each city for one month— for 5 months total). At this moment, we were living in Austin, Texas. It  was early in the morning, I was up to get my exercise and scripture study in before the chaos of the day began… After finishing my scripture study, God told me to start a blog. I know, crazy, right? It was such a profound and personal feeling that I knew I had to do it. Sooo, naturally, I googled "How to Start a Blog" and away I went. By 3 o'clock that afternoon (after my kids had O.D.ed on shows for hours) I was the proud owner of MarathonMomma.com.
I had been conversing with God for months… years even, about my desire to make a difference, to do His work, His will, and lead others to Him. I needed a name for my blog. 'Marathon Momma' just seemed to fit me…. it described me well. I had been running marathons, having babies, and running more marathons for years. And not only that, but a marathon is such an incredible analogy for the ups and downs of life. So blogging all about the "Marathon of Life" began. I loved it and it was REALLY scary.
I was surprised at how much I enjoyed writing. I felt as though God was guiding my words and helping me to discover a possible talent that I didn't realize I had. That is the best feeling, isn't it? 
Due to a few quick decisions. Everything changed almost over night.
I was so excited for my blog and was talking to a couple of my best running friends about it on a run one day. These friends were great marathon mommas as well, so I invited them to be a part of it on a whim. My partnership with one of my dear friends Heather was born. I was living in Texas at the time, and she was in Utah which made it a bit of a challenge from the beginning. But we were both excited about the possibilities. If you don't know Heather, she is a great athlete and motivator. So with two "marathon mommas" on board, the focus of the blog shifted a bit to be more focused on health and fitness. Which was totally great, especially because Heather is great!
Exciting things began to happen!  Companies started to notice and we were offered products and opportunities to use and be a part of. Many of these companies were products that I had used for years which was awesome. It made me feel important (totally fed my "average athlete" ego

). I was even able to partner with some of my favorite races! Which had been a dream of mine that came true. Heather and I really had fun working together and imagining the possibilities.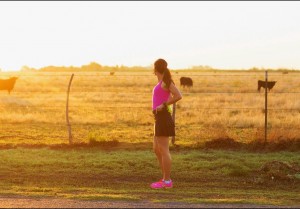 Posting on the blog and instagram almost exclusively about running, running products, etc. was fun… plus all of these exciting things happening…  but why did I feel like a part of me was dying inside? It all began to feel so HOLLOW and pointless. Which was weird because I LOVE RUNNING.  
I did't like feeling obligated to post about products (some of which are mediocre, are not necessary, and I don't like encouraging people to waste their money),  feeling pressure to perform– which in the end has actually led to injury (I will talk about that more in a later post). It came to a point where I felt pressure to only post pictures of me running/exercising which, to me, was a total nightmare. When I expressed my desire to break away, people would tell me that I should stick with my "niche", "Your blog is called MARATHON momma right? So it should just be about running," My joy in running was being eaten away. 
Besides that, the whole entire reason I started this blog was to
 make a difference— to help other women in their day to day life, to share how I rely on Christ daily, how it helps me in my regular struggle of "life". 
Throughout all of this, (props to my very patient blog partner) there were SO many thoughts brewing inside of me that I wanted to share and yet— I was tongue tied because of the whole situation. It came to the point where I couldn't even force myself to do it anymore.  Eventually, with a heavy heart, we parted ways (with blogging, not friendship). I am not cut out to be a part of the "fitness" world even though I will live it and love it forever.

I just have a different mission.
In the last year, God has made one thing very clear to me…
Of any talent that I possess, the one thing He needs me to share is my testimony of Him as it relates to my day to day life.
This direction has brought with it many feelings of inadequacy, glaring weaknesses that stare me in the face, and frequent questioning, "Why me, when there are soooo many other people who are more spiritual, smarter, cooler, and overall better functioning human beings than me?" (#truth)
His answer came loud and clear… and has honestly been repeating over and over again in my mind.
"Because you are willing to share."
I don't believe that I am special, nor that this mission is unique to me. The fact is,
HE NEEDS ALL OF US.
All willing followers of Christ, He needs us to be willing to SHARE. More than we ever have. We need to share His love with others. To share the happiness that comes from cultivating a personal relationship with HIM. So if you are on team "Jesus" I encourage you to step up. Put your Christian "label" aside, because really, as followers of Christ, we are all on the same team.  Roll up your sleeves, put aside your fear of what others might think, and be true to Him and yourself. He needs us ALL. Right now.
 So my focus for this blog is back to the more general "The Marathon of Life". And honestly, I am so excited to post about whatever the crap I want. (Pardon my french 😉 ) My purpose is to share ways to strengthen you as a WHOLE. To help you achieve OPTIMAL HEALTH. Which means spiritual, physical, and emotional health and HAPPINESS is my goal for you. I'm sure I will still have an occasional running post, especially as a Nationally Certified Running Coach, I am excited to share my knowledge with you.
And truthfully, I am my own student and am continually trying to figure out what God wants me to do. Often, I blog about things that I am or have struggled with because I have ohhh so many struggles and weaknesses. I blog about things that have helped me along this marathon of life. So I hope some of the things I share will help you too.
No more sponsored posts, just things that I love, that have helped me and my family. But like I said, whatever I want.
I am not sharing as much inspiration on Instagram these days because I feel like my time is better spent elsewhere. If you would like to receive some inspiration once or twice a week, feel free to join my e-mail list. 
Share This: