As I sit here and gaze at my tiny little baby this Christmas season, I think of the years ahead. It is up to me to teach her, train her,  love her, and give her all that I can. In these still moments, especially at this time of year with a sweet new born child, I imagine how MARY, the mother of Jesus must have felt. She was a young woman, told she was to bare a son, even the Son of God.
 Luke 2
26 And in the sixth month the angel Gabriel was sent from God unto a city of Galilee, named Nazareth,
 27 To a virgin espoused to a man whose name was Joseph, of the house of David; and the virgin's name was Mary.
 28 And the angel came in unto her, and said, Hail, thou that art highly favoured, the Lord is with thee: blessed art thou among women.
 29 And when she saw him, she was troubled at his saying, and cast in her mind what manner of salutation this should be.
 30 And the angel said unto her, Fear not, Mary: for thou hast found favour with God.
 31 And, behold, thou shalt conceive in thy womb, and bring forth a son, and shalt call his name JESUS.
 32 He shall be great, and shall be called the Son of the Highest: and the Lord God shall give unto him the throne of his father David:
 33 And he shall reign over the house of Jacob for ever; and of his kingdom there shall be no end.
 34 Then said Mary unto the angel, How shall this be, seeing I know not a man?
 35 And the angel answered and said unto her, The Holy Ghost shall come upon thee, and the power of the Highest shall overshadow thee: therefore also that holy thing which shall be born of thee shall be called the Son of God.
Think of the magnitude of that call!
I feel overwhelmed in my 'mommy trenches' as a normal person with ordinary children— and in Mary's case, called to be the mother of Jesus Christ— the Savior who would come to save the world?
In my mortal mind, I'm thinking, "But what if I mess him up?!"
I love her for her courage. I admire her for her faith. And I wonder if there were ever quiet moments where she felt overwhelmed or in doubt?
The love of a mother is unlike anything I have ever experienced. It is most perfectly expressed in this quote by an anonymous mother from
THIS
talk,
 "How is it that a human being can love a child so deeply that you willingly give up a major portion of your freedom for it? How can mortal love be so strong that you voluntarily subject yourself to responsibility, vulnerability, anxiety, and heartache and just keep coming back for more of the same? What kind of mortal love can make you feel, once you have a child, that your life is never, ever your own again? Maternal love
has
to be divine. There is no other explanation for it. What mothers do is an essential element of Christ's work. Knowing that should be enough to tell us the impact of such love will range between unbearable and transcendent, over and over again, until with the safety and salvation of the very last child on earth, we can [then] say with Jesus, '[Father!] I have finished the work which thou gavest me to do."
 I have pondered upon the incredible love that Mary had for her son Jesus Christ…she knew Him better and had greater love for Him than any person that has ever lived. Of this, I am certain. She watched every milestone– His Christlike attributes unfolded right before her very eyes!  What would that have been like? I'm sure He made her want to be better. She wanted to be like Him, her child. Her heart must have been full of gratitude every minute of her life. She was blessed to be His mother, something that no other mortal mother will ever experience.
 As a mother, I believe I can learn so many lessons from this woman. I am not raising perfect children, nor am I perfect myself. But when I picture the woman that God sent his Son to be raised by, I am humbled. I want know Mary because I love her Son. I want to be like both of them.
Mary raised the perfect Son… and none of us can, nor will ever be able to say the same– but because of her Son ALL of us can become perfect. It is our choice. We can procrastinate or accept Christ's love and role in our lives. Accept that He died so that we can live. He has a work for YOU to do, and for ME to do… for ALL of us to do.  Let's do it.
XoXo~
Laura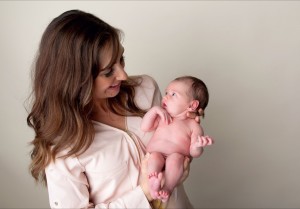 Share This: