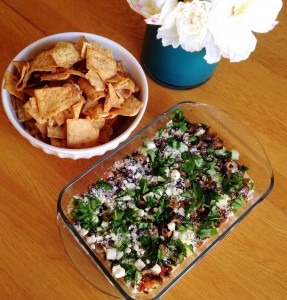 This is sure to be a crowd pleaser, perfect for parties and get-togethers. I use this as an appetizer, snack, and in place of a salad sometimes– just to mix up the menu.
Here is what you need: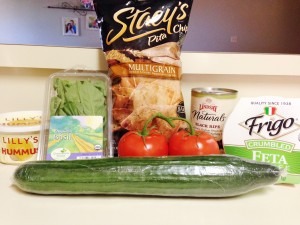 Layer 1: Hummus (classic flavor)
Layer 2: Cucumbers diced
Layer 3: Tomatoes diced
Layer 4: Olives
Layer 5: Feta
Layer 6: Chopped Basil for Garnish
And don't forget to eat it with your favorite pita chips, or pita bread… yum!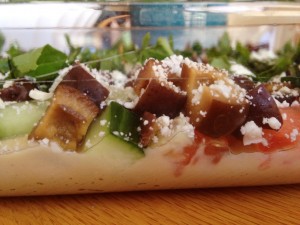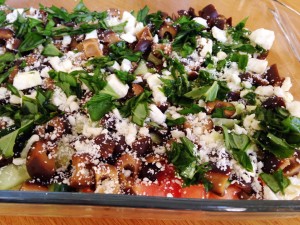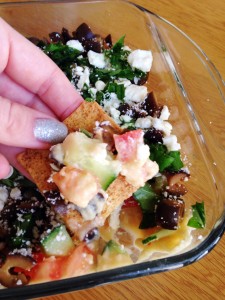 Enjoy!
XOXO Laura
Share This: