I've been praying about this space for a long time. I don't really feel like I have figured out it's full potential yet. So I am just kind of rolling with it and posting when I feel impressed.  So just bare with me! I am a slow learner. I feel slow of speech (fo' reals!

). It turns out that it takes a lot of time and patience (for me anyway) to figure out what God wants me to do. Thanks for being patient and being there!
I have so many things on my heart that I fee the need to share. With the craziness of life, I end up mulling it over for days in my mind with no action— I am more frequently posting to Instagram at this point (@marathon.momma). As it turns out, summer fun with all four kids in tow at all times is exhausting! And fun! And exhausting! (The other day I took 7 kids to the zoo by myself….. did I mention exhausting?!)  My goal in everything I do has been to be there for my husband and kids first. As we've gone along these last few months, I have been so happy in just making them happy. Restarting every day and trying. Trying not to get mad, trying to forego frustration in messes (oh the messes!), being optimistic and helpful when my kids say, "I'm borrrrred Mom."—— incidentally, I feel like it is a good thing for my kids to be bored sometimes. And btw, the keyword in all of this is "trying".
I am still getting mad. My kitchen floor is a sticky mess at this moment (ugh popsicles and babies, bad combo!), my laundry is growing a life of it's own, my 4 year old is still wearing his batman snow boots all over town.. it's at least 100 degrees outside (THIS doesn't bother me, I hope he always feels so confident because he sure looks cute!) It is just more apparent to me than ever before that I can't keep it all together. I can't have a perfect life. And I might be way more okay with that than I should be! Haha, but I'm learning that the beauty in life is actually found in the messiness of it all. If everything was clean and easy all the time, how boring would that be?! (Well, that still sounds kind of amazing. Maybe that's what Heaven is like? 😉 )
Sorry I went off on a tangent, but I am getting back to you. Getting back to writing on my blog. And the thing I feel like I need to share the most? Stories. Parts of my story. Parts of your story. We all need each other.
So thank you again for being patient. For understanding that this is a major construction zone. For giving me grace and understanding that I am a work in progress. Judging by the mess (all of our messes) God is building something grand.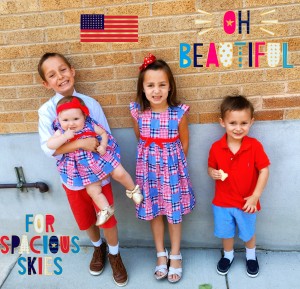 Oh please stay little forever! (Last year)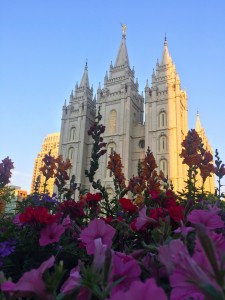 Share This: