Mother's Day is coming up and I thought it would be fun to share a few gift ideas that any mom will love! None of these products are sponsored, I just love them all and wanted to share… either that or hint to my husband what to get me 😉  … haha. Either way, I hope you find the perfect thing for the mother you love!
A Book — It's no secret that motherhood is HARD WORK. Therefore, finding words that can build and strengthen us to fight the wonderful battle every day is ESSENTIAL!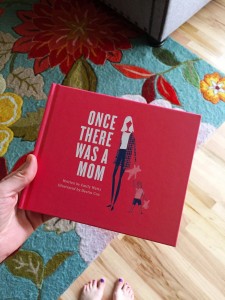 Once There Was A Mom, By Emily Watts and Destin Cox
This little picture book for moms gets to the root of why we do what we do. How all of the little things that go unsung and unnoticed end up being the most important things for our children. I love it! One of my favorite parts is this:
"And suddenly,  there in the moonlight, she had an epiphany! Tile by tile, the floor had been laid. Word by word, the books had been written. Thread by thread, the blanket had been woven. No one tile or one word or one thread by itself meant much of anything…but together they meant everything. The mom ran on tiptoe to the children's bedroom. She eased the door open so she could see them sleeping. .
"Bit by bit," she whispered, "I am building a beautiful life for you."
And bit by bit, she realized, they were making her life beautiful too."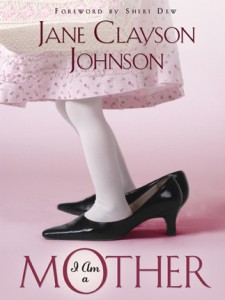 "I Am A Mother" by Jane Clayson Johnson
This is an honest narrative written by Jane Clayson Johnson about her experience leaving a prestigious job in network news to be a mother. The role of a mother is unsung by the world, but I love this book because Jane shares why being a mother is the best thing we can do. Why she says with enthusiasm, "I am a mother."
One favorite part of this book,
"You matter," Jane reminds women, because "a mother's work is God's work" — even on the days and nights that challenge your strength and test your character, and even when the world works overtime to minimize your calling.
2. ART!
Beautiful artwork that you can put up in your home is a great gift. It can be meaningful and remind mom of your love even when you're not there. Some of my recent favorites that I have come across here in Salt Lake City: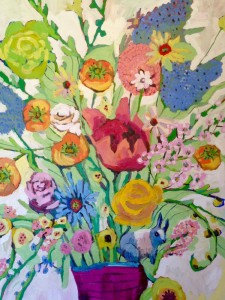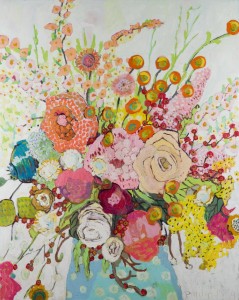 I LOVE her work!!! All of it is bright, beautiful, and vibrant— especially her florals! Honestly, just looking at it makes me happy. I think I need to get a print and put it up where I can see it all the time— especially during winter time when I am missing sunshine, blue skies, and flowers the most!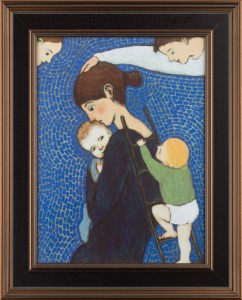 This is called "Climbing Mother" by Brian Kershisnik
I seriously have an intense love for artwork that centers around motherhood and this picture above just captures it so well!
Brian Kershisnik is an incredible artist and I think my home could turn into a gallery of just his artwork! But my other favorite is this one: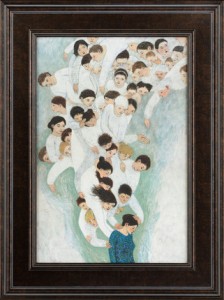 To me, this reminds me that as women we often carry the weight of the world on our shoulders but it is so important for us to realize that our relatives that have come before us and those that will come after us— they love us so much and are actually helping us from beyond the veil. Which is closer than we think. They are our guardian angels. This picture brings me a lot of peace and is a great reminder that we are never alone.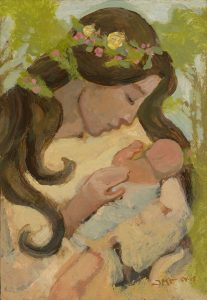 "Spring Mother" by Kirk Richards
I came across this particular painting at a little art boutique and fell in love. I had to buy it for my eventual "Wall of Motherhood" — a wall that will bring me peace when I'm done having babies of my own (I am sad that that day may come sooner than I hoped it would). This painting speaks to my heart and symbolizes the absolute beauty that is motherhood.
3. Jewelery
I love those family necklaces that you can by— here are some of my favorites including links to buy.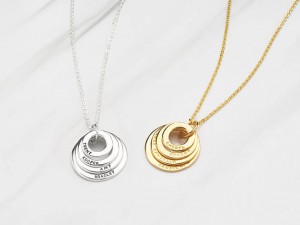 CentimeGift on Etsy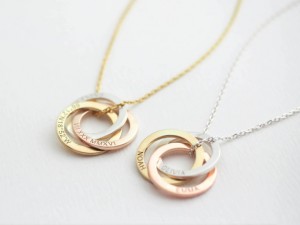 CaitlynMinimalist on Etsy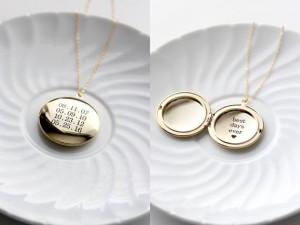 TomDesign on Etsy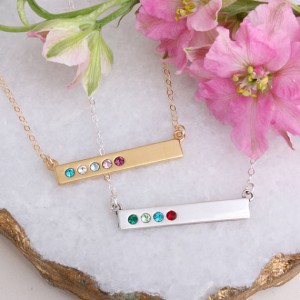 ---
I hope this list helps!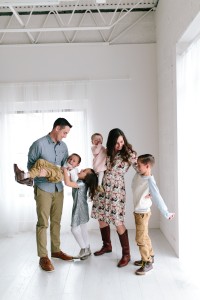 Share This: