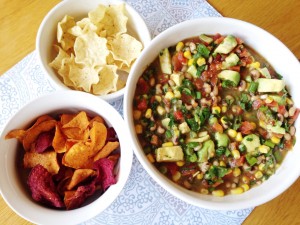 The crowning glory of all avocado recipes is here!  This is a family recipe that has been present at all of our family functions for years.  It is a crowd pleaser!  I often bring this to parties and get togethers.  Without a doubt, someone ALWAYS asks for the recipe.  The great thing about this recipe is that it is super simple and easy to throw together in a crunch and of course it is healthy too!
DIRTY BEAN DIP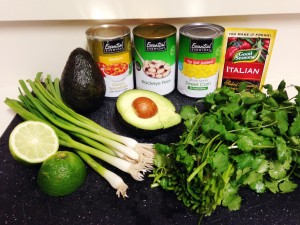 1 Pkg. Italian Dressing (Dry packet mix)
1 Bunch of Cilantro
1 Bunch Green Onions, chopped (the green stem adds flavor)
1 can of corn, undrained
1 can black eyed peas, drained and rinsed
1 can Mexican Style tomatoes (check heat– if you don't like hot, use regular diced tomatoes)
2 Avocados, diced
Directions:
Mix all together, add avocado right before serving.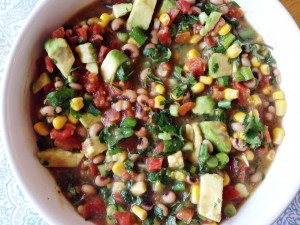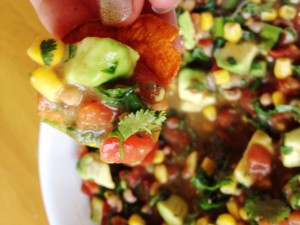 My favorite combination is sweet potato chips and dirty bean dip!  That way you get kind of a sweet and salty effect that is ooohhh so good!
Here is my favorite brand.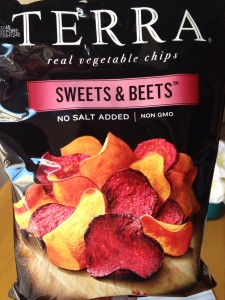 I hope you love this as much as we do!  Pair dirty bean dip with quesadillas for a great kid friendly meal that gives them the protein and veggies that they need.
Thank you for your feedback and instagram tags— @marathonmommala — AND don't forget, you can pin these recipes to your pinterest food boards to keep them in one place.

XOXO Laura
Share This: