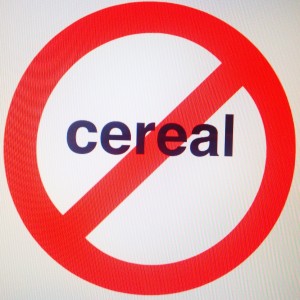 We've said goodbye to cold cereal on weekdays at our house and here's why:
1) Basically Pure Sugar
2) Processed
3) Expensive
4) My kids eat it and an hour later they're hungry again.
Since breakfast is the most important meal of the day, I want my family to start the day with food that is healthy, hearty, and fast. So for the next few days, I will be posting some of our favorite go to breakfasts.  Starting with…
---
Marathon Momma's Oatmeal Concoctions
Nothing too complex about my oatmeal concoctions. Pick three different grains, add water according to each package direction (varies per grain) and then throw it all together and let it simmer covered for about 20 minutes. I do this on Monday, and store it in the fridge all week to eat at will.
Favorite grains:
Farro
Black, Red or White Quinoa
Steel Cut Oats (or rolled oats)
Barley
Wheat
Amaranth
Freekeh
Here is my favorite concoction of all.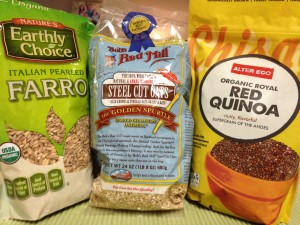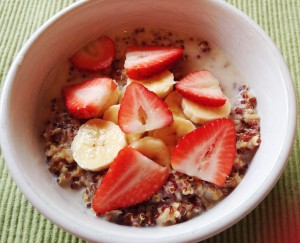 1 c. Farro (rinsed)
1 c. Steel Cut Oats
1 c. Quinoa (I prefer red or black)
6 1/2 c. water
Pour all into saucepan that has tight lid and tall sides. Bring to a boil and reduce heat to simmer for about twenty minutes. Check back often as it can get foamy and boil over.
When finished, add in milk of your choice (I prefer unsweetened almond milk) and any toppings such as:
Fruit
Maple Syrup
Honey
Nuts
Seeds
Dried fruit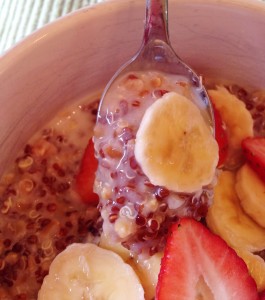 The possibilities are endless!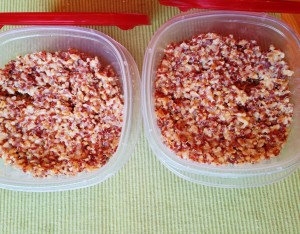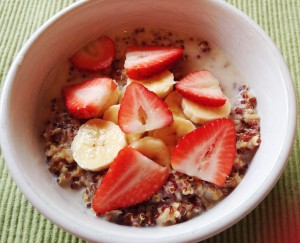 That is one beautiful breakfast cereal without all the unknown ingredients!!!
This recipe will stick to your bones and keep you full all morning.  It makes enough to keep on hand the rest of the week ready to eat any time. Just transfer it to a covered container and stick it in the fridge.  When you are ready for more, heat and serve.
Click HERE for health benefits of FARRO
Click HERE for health benefits of QUINOA
Click HERE for health benefits of STEEL CUT OATMEAL
XOXO Laura
Share This: