Early one Easter morning 11 years ago, my mom was up reading the scriptures. As she read about the Savior and his resurrection, her thoughts turned to her father who was struggling with his health. A flood of inspiration came to her and she wrote this poem. It has brought all of us a lot of peace and comfort over the years as we have lost loved ones. I hope it brings you peace and comfort at this Easter time. This day and my heart has been so full. I know Jesus Christ lives and that because of it, we will live too.  The Prince of Peace descended below all things so that we could rise above ALL things! How grateful I am. And for a loving Heavenly Father who gave His son for ALL of us. The joy and peace we can feel from this truth is infinite and for EVERYONE. I hope you all spend this day with Him and the ones that you love.
Check out the hashtag #princeofpeace or head here to learn more about Jesus Christ and His love for you.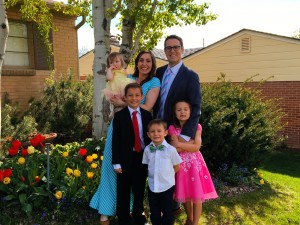 They'll See You Soon
By Marcia Crofts
Do not mourn, and tearfully say
That your loved one have passed away.
Instead, rejoice! Lift up your head;
Exclaim that they've "passed on" instead.
Passed on into a beautiful room;
Only their body lies in the tomb,
But their spirits soar unfettered, free,
Transported to eternity.
Glorious reunions await them there.
Friends and family, as here, who care.
Their entrance into the room above
Will resonate with warmth and love.
The Savior, bathed in love and light
Will be a most belov-ed sight.
Resting in His fond embrace,
Could there be a better place?
Christ has freed us from the grave.
His Atonement gave Him power to save
Us from death and from eternal pain,
To see His loving face again.
So do not mourn  their passing on.
Just simply know that they have gone
To work for you in another room.
Their love remains; they'll see you soon.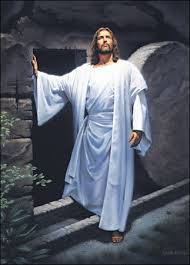 Share This: