There are three things that I absolutely LOVE about this soup.
It is a HEALTHY soup that tastes AMAZING.
It is EASY to make and warms your belly perfectly on a cold fall or winter day.
AND believe it or not, because of this soup, I can get my kids to eat BRUSSELL SPROUTS! (…and that's sayin' something!)
If you are looking to stay healthy and eat right during this holiday season, this is the perfect soup for you! It is extremely easy to make and makes for yummy leftovers. Plus, it's really colorful, and for some reason, I think that makes it taste even better. 😉
So here's my recipe

FALL VEGETABLE SOUP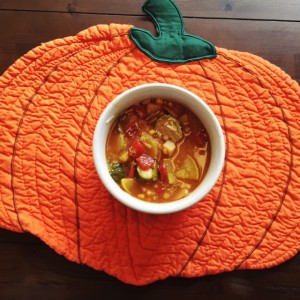 Servings: 8
8 cups (two cartons) vegetable broth
1 cup red potatoes diced
1 can white beans
1 can corn
1 cup Brussels sprouts, halved
1 can diced tomatoes
1 yellow squash quartered and diced
4 tablespoons of chopped garlic
1 tablespoon of onion powder
1 tablespoon of garlic powder
black pepper and sea salt to taste
2 tablespoons of cornstarch (mixed with water into a slurry)
In a large pot, simmer the vegetable broth with seasonings and potatoes. Cook until potatoes are tender (about 15-20 minutes or until cooked). Add cornstarch slurry to the soup to thicken (basically just mix the 2 TB. of cornstarch with a little bit of water and stir, then add). Add in the remaining vegetables and simmer until Brussel sprouts are completely cooked. When ready, serve hot and sprinkle your favorite cheese on there! My favorite is either parmesan cheese or Vermont white cheddar cheese. YUM!!!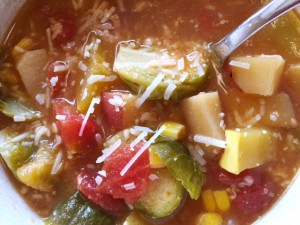 ---
More Fall Favorite Recipes Here:
Pumpkin Overnight Crockpot Oatmeal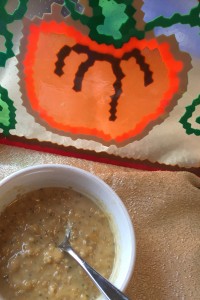 White Bean and Chicken Chili and  5-Minute Corn Bread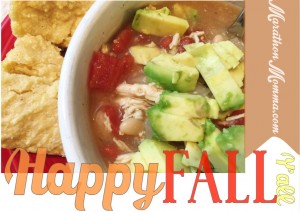 Are you looking to make some fall crafts? How to's coming soon
Our Yearly Family Thankful Wreath (Including how to make that cute wreathe!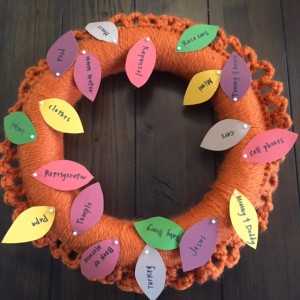 Paper Bag Stuffed Turkeys (We made these four years ago, and they are still the cutest turkeys ever!) Perfect for a Thanksgiving centerpiece!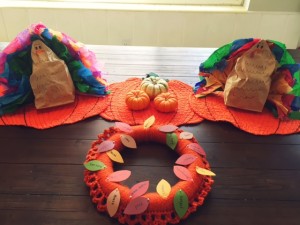 Share This: